Montevideo Public Schools wishes you a Happy Thanksgiving! No School November 23-25, 2022.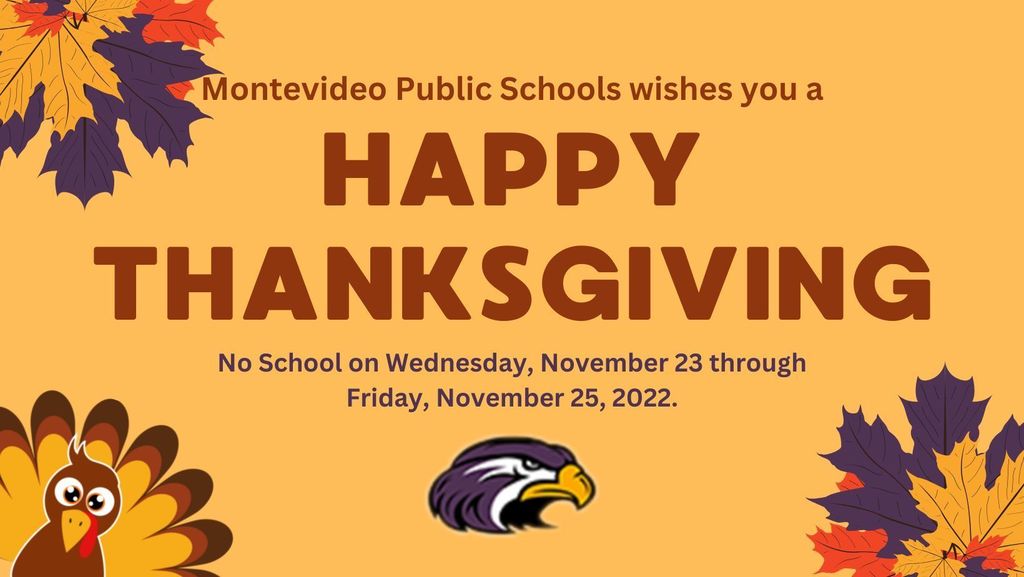 Please join us tonight in the Middle School Gym at 7pm for the MMS Fall Band Concert, featuring our 6th, 7th and 8th grade bands! If you can't join us in person, please join us virtually at Thunder Hawks Live Stream:
https://youtube.com/channel/UCwsKFrXR04i3YSFuubf96Yg

Join us tonight for the Montevideo Middle School Fall Choir Concert beginning at 7:00 p.m. at the Middle School Gym. Presented by 5-8th Grade Choirs, directed by Mr. Huy Tran.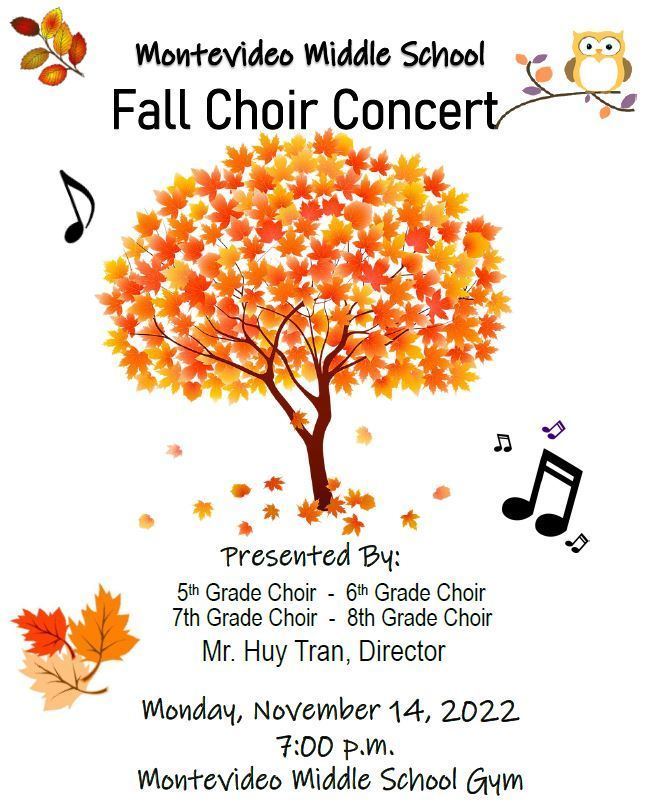 SCHOOL CALENDAR REMINDER: Friday, November 4th is an Early Dismissal Day and End of Quarter 1 for Montevideo Schools. Parents be on the lookout for conference sign-up information from your student's teacher/advisor. Early dismissal times are: Ramsey-1:15pm, Sanford-1:20pm, MHS-1:25pm, MMS-1:30pm.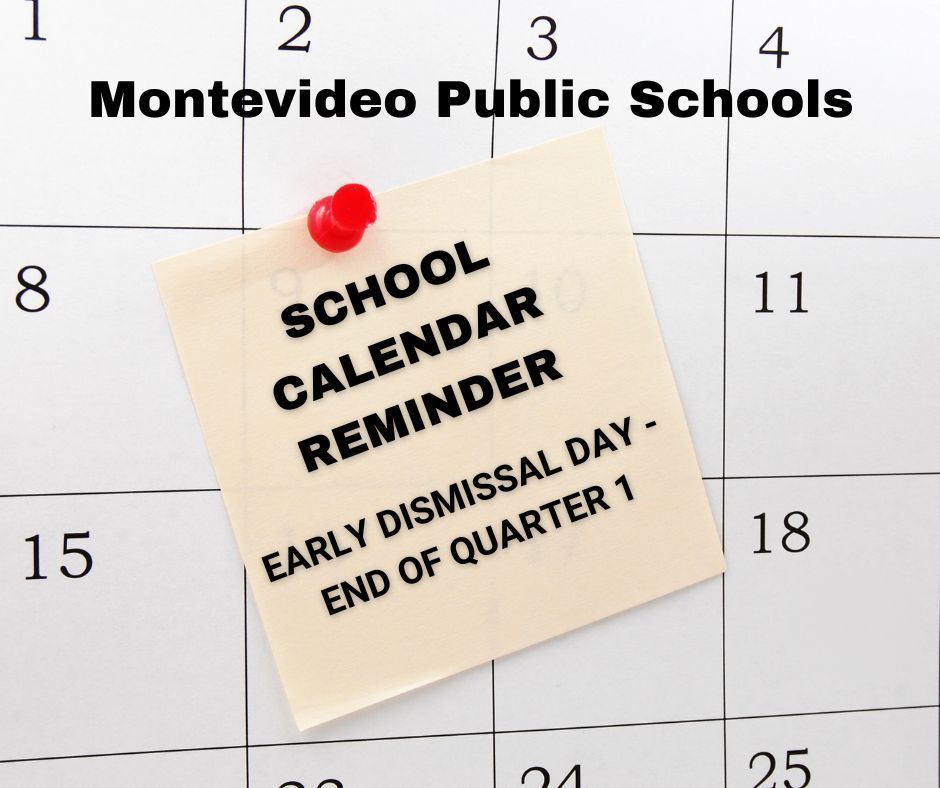 School Calendar Reminder: No school for students on October 19-21 due to Staff Development and MEA.

Congratulations to 10 MMS Students from our 8th Grade Band who were selected to participate in the Benson Honor Band on Oct. 29th. They were chosen to play in a 72 member ensemble of the best 8th grade band students in MN. These students get to rehearse and play in Benson's brand new Performing Arts Center alongside other outstanding musicians, and work with one of the best band directors in MN as their conductor. Montevideo had the most accepted students for the honor band out of all of the participating schools. We are so proud of our MMS Hawks!!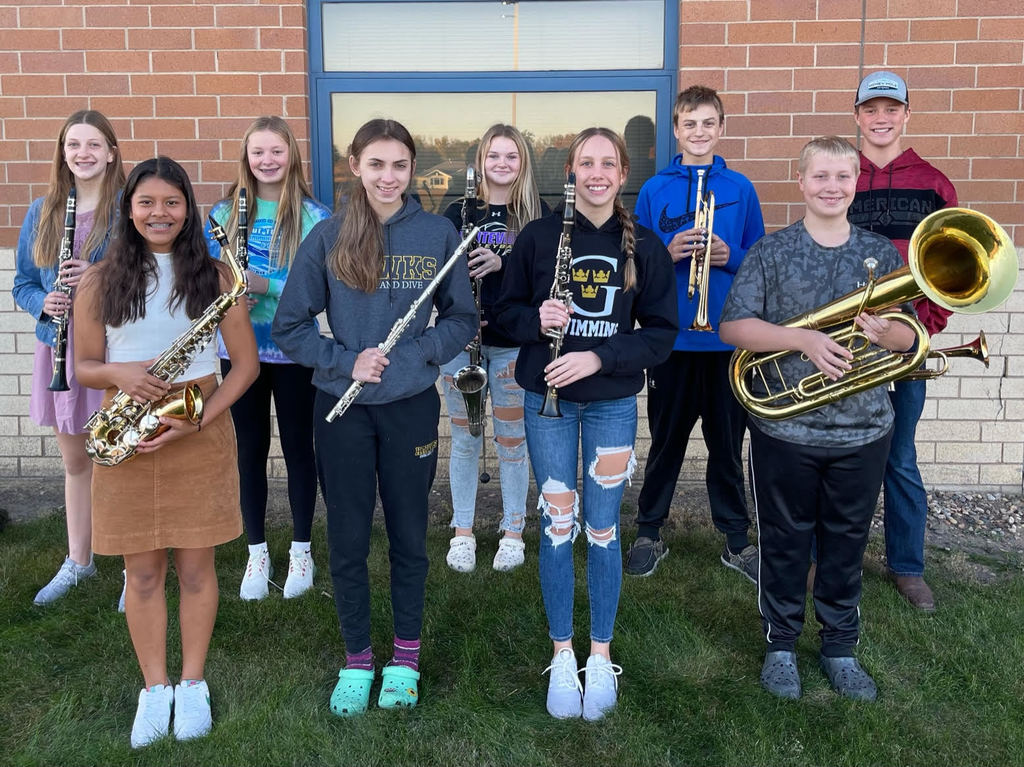 SCHOOL CALENDAR REMINDER: Friday, October 7th is an Early Dismissal-Staff Development Day for Montevideo Schools. Dismissal times are: Ramsey-1:15pm Sanford-1:20pm MHS-1:25pm MMS-1:30pm

In celebration of National Custodian Day, Montevideo Public Schools would like to recognize and thank our awesome, hard-working custodial staff for keeping our schools and grounds safe and clean! We appreciate all that you do! #HawkPride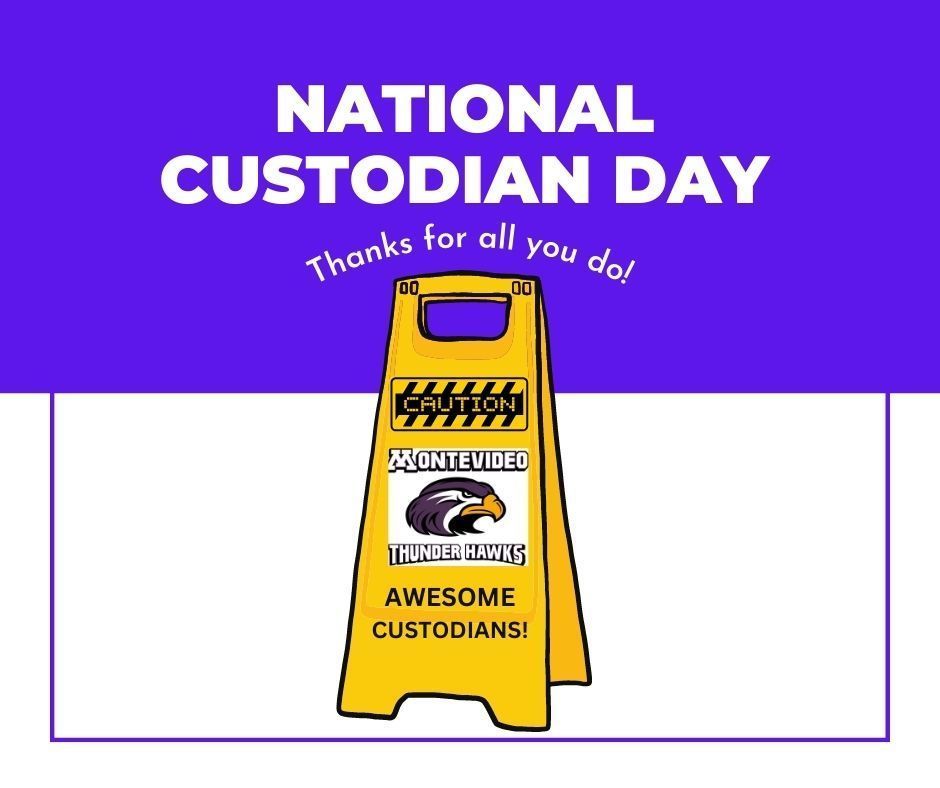 MMS Picture Day is Thursday, September 22, 2022. You can either order pictures online or use the picture packet the students brought home last week. Just send the picture packet with your student on Thursday to give to the photographer. If you are ordering online, just follow this link...
https://creekviewimages.inter-state.com/FlyerEntry
Remember each school has their own Event Code. Make sure to use the event code for the school your student attends! The codes are as follows: Montevideo High School - 72787B Montevideo Middle School - 72787E Ramsey Elementary - 72787H Sanford Educational Center - 72787M Can't wait to see all the smiles! Say CHEESE!!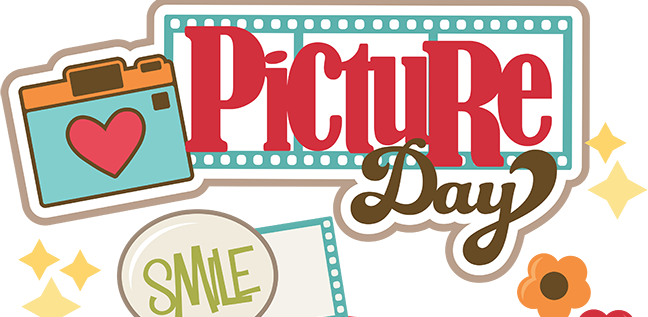 Safety Patrol started this morning at the Montevideo Middle School. Everyone was here and ready for "work" to help keep bus drop offs, sidewalk passing and student arrival running smoothly! Thank you 5th grade safety patrol students!!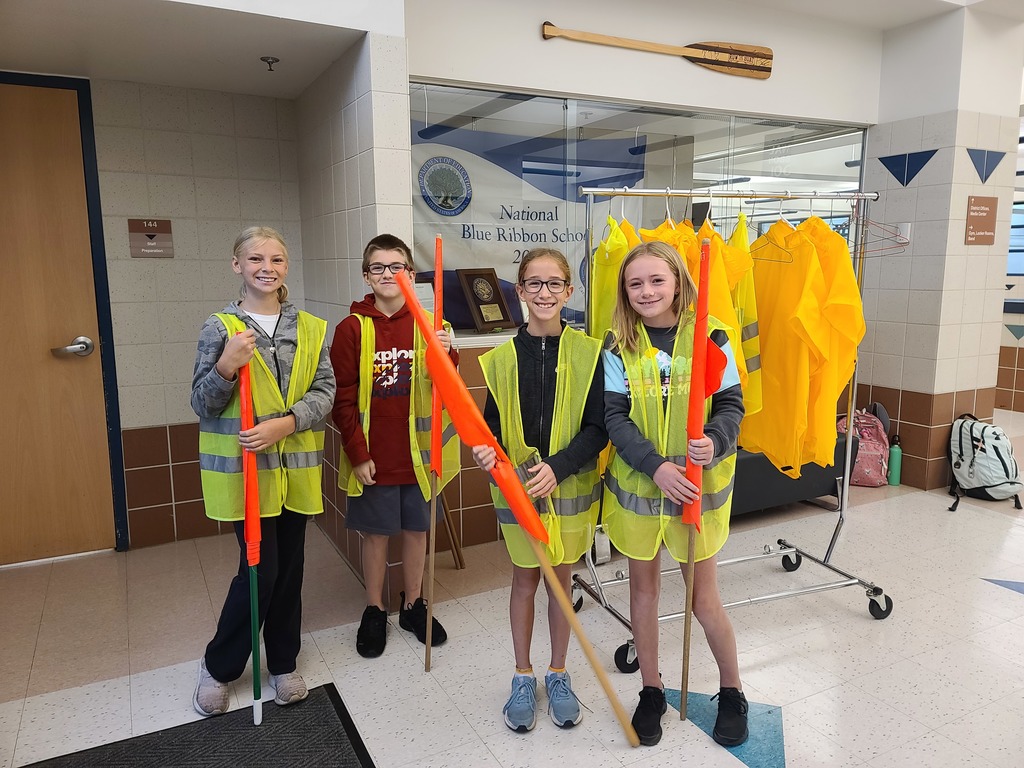 Meet our new middle school Social Studies teacher, Hilary Clemenson, and give her a warm welcome to Montevideo Public Schools! Hilary received her teaching education from Ridgewater College and Southwest Minnesota State University. This will be her 8th year in education. She previously taught at KMS High School for six years and MACCRAY High School for one year. Hilary and her family have lived in Montevideo for five years, and she is excited that she gets to work in the same town/school district where she lives and where her children will go to school. Hilary and her husband Brent have two little boys, Hudson (3) and Camden (1). In her spare time, Hilary likes to spend time with her family, read, cook and go to the lake. Hilary looks forward to meeting new people, co-workers and students, and becoming more involved in the community and school events. Welcome to our team, Hilary!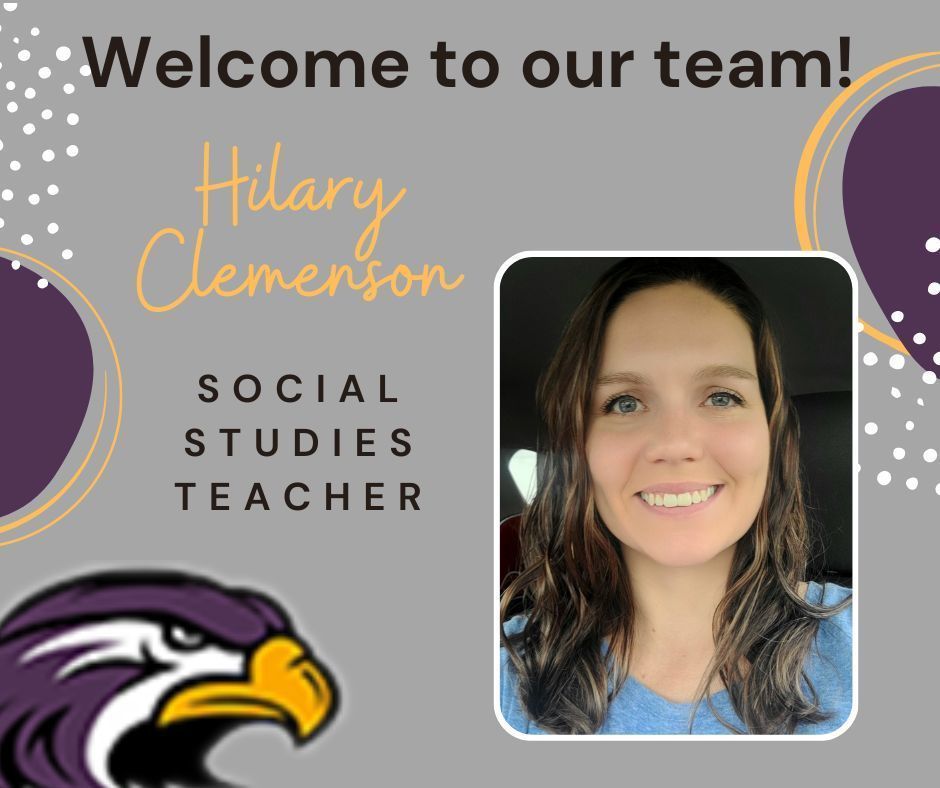 The location of the Girls Swimming and Diving meet on Thursday, September 1st has been changed to Montevideo. Go, Hawks!

Meet our new teachers! Welcome to our team, Sarah Schimming! After a 9-year hiatus, Sarah is very excited to get back to the art classroom. She will be teaching art at the Montevideo Middle School. Sarah graduated from South Dakota State University with a degree in Art Education and Saint Mary's University with a Master's in Education. She has 19 years of experience teaching art in public schools with some years in every grade level K-12. Sarah has spent the past nine years caring for her children while teaching community education art classes, private art lessons and public art classes for kids and adults as well as being a youth and education coordinator at her church. Sarah's husband Dave teaches math at the Montevideo High School and coaches cross country and track. They have two children, AllieJane and Sam, and a Springerdoodle named Jack. Sarah enjoys home improvement and landscaping projects, working with youth at church, and spending time with her family in South Dakota. Sarah is looking forward to building relationships with her students and making art class a bright spot in their day where they learn new skills and concepts as well as more about themselves.

Let today be the start of something new! Welcome to the first day of the 2022-23 school year at the middle school! #HawkPride #Welcome #backtoschool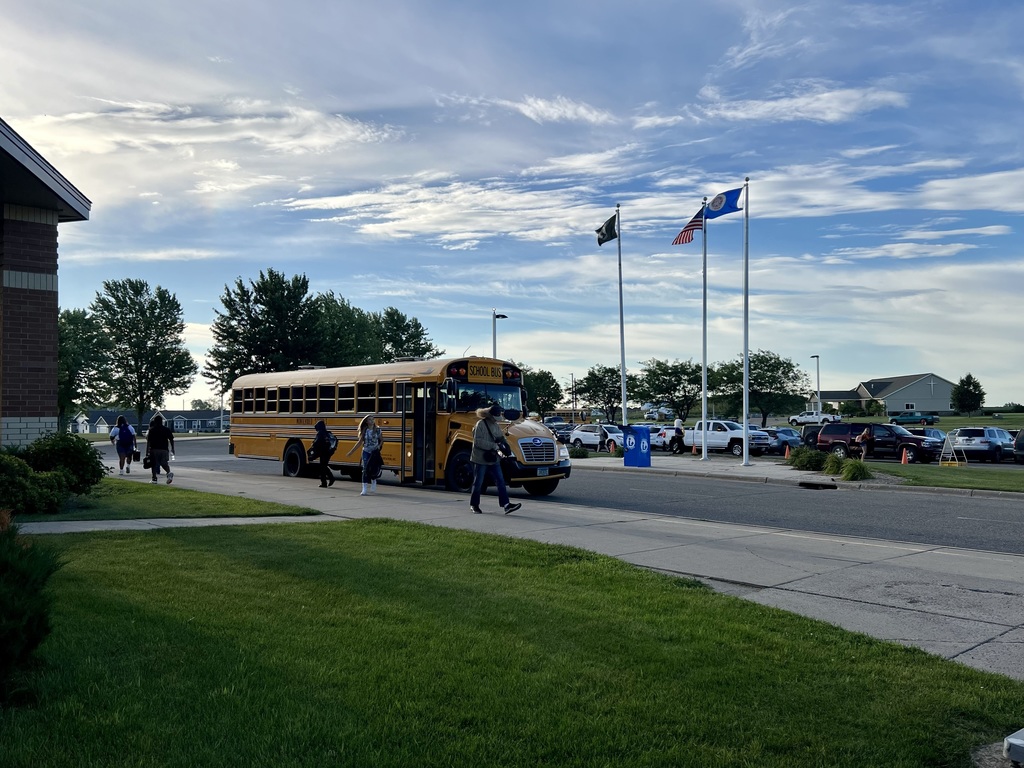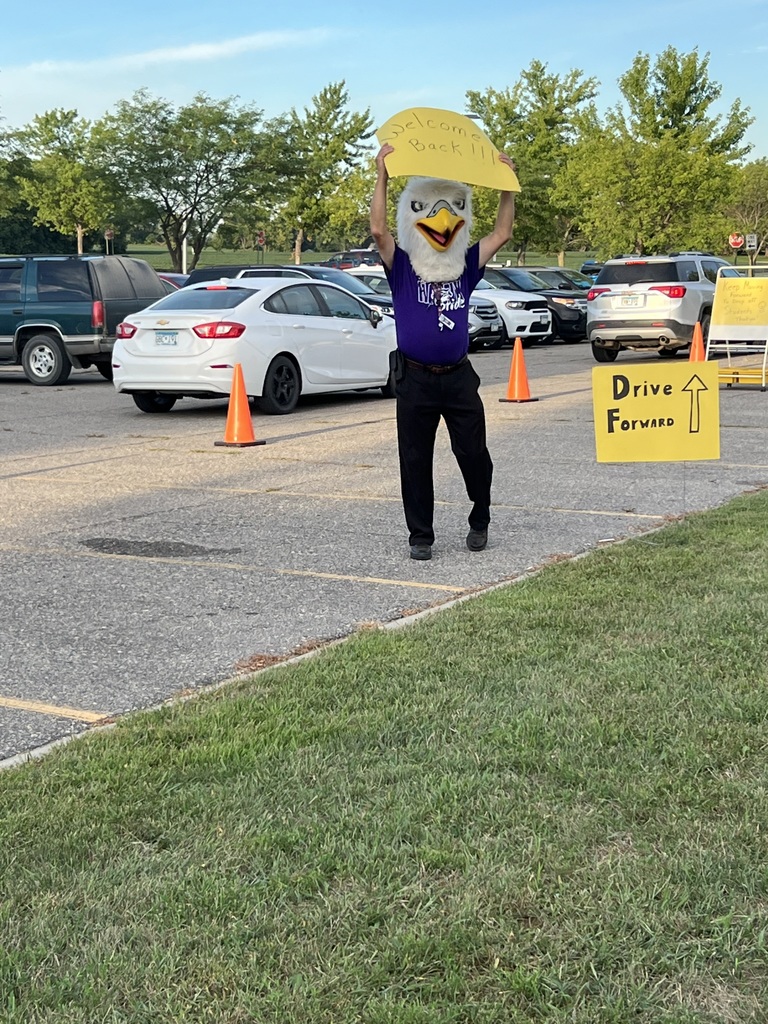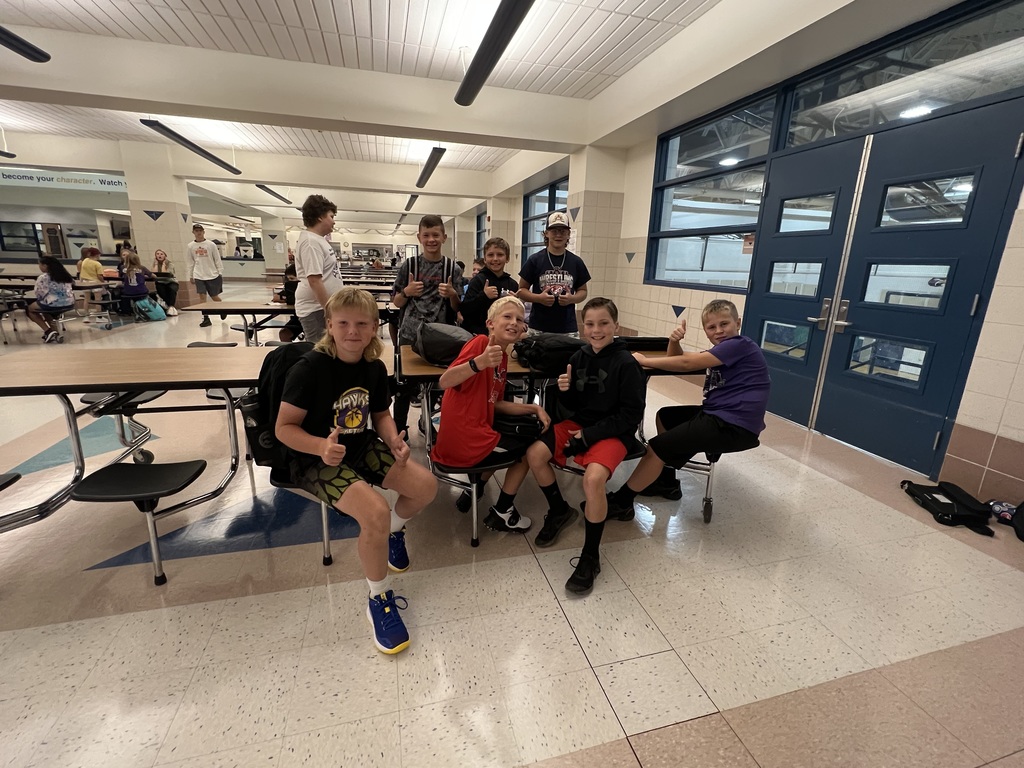 Meet our new teachers! We are happy to introduce Kylee Heurung, Health/Physical Education/DAPE teacher at the Montevideo Middle School and JV assistant volleyball and JH girls' basketball coach. Kylee is from Brainerd, Minnesota and she loves the outdoors. She enjoys spending time with family and friends, hiking, traveling, watching movies, playing sports and board games. She graduated from Mayville State University with majors in Health and Physical Education, minors in Developmental Adaptive Physical Education and Coaching. Kylee was drawn to Montevideo's welcoming atmosphere, and she is looking forward to building strong connections and relationships with students, staff and the community. She is excited to begin her teaching and coaching career in Montevideo and help teach students how to live fun, healthy lifestyles. Welcome to our team, Kylee!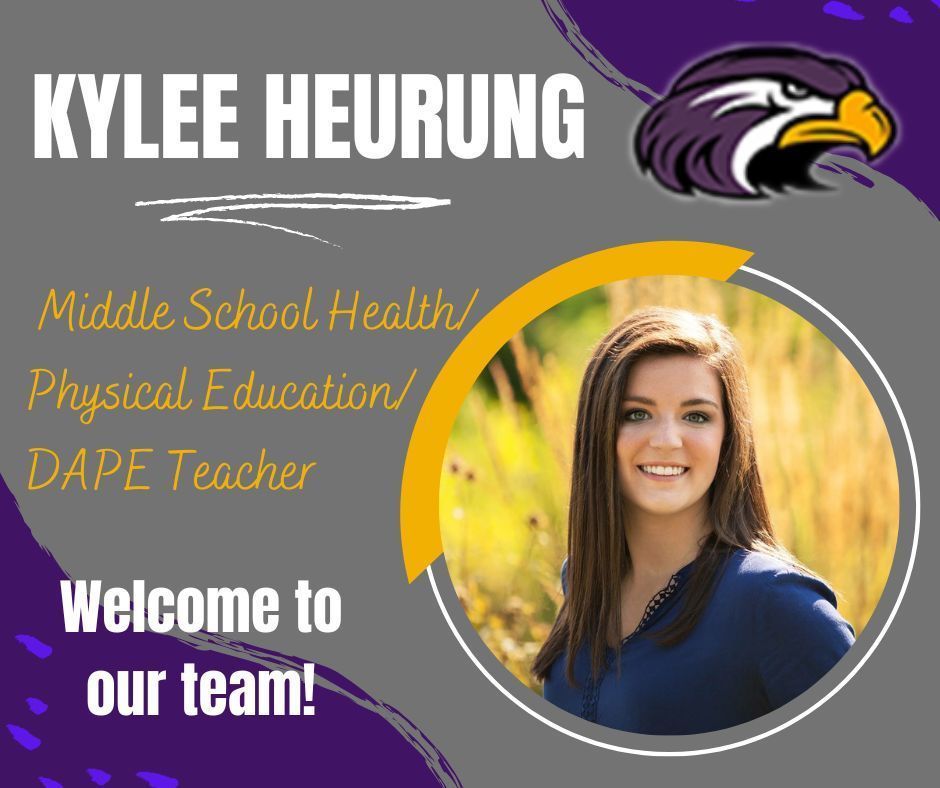 We are excited to introduce a great group of new teachers joining our team and community this year. Join us in giving them a warm Thunder Hawk welcome! Meet Huy Tran! Huy joins us as the Grades 5-12 Vocal Instructor. He received a B.A. in Music and Secondary Education from the University of Minnesota-Morris. He completed his student teaching at Morris Area Schools and Willmar Senior High School. Huy enjoys spending time with his partner, friends and his dog named Raven. He also enjoys traveling and learning about space & the universe in his free time. Huy looks forward to creating connections with students and staff, and he wants to make sure that his students not only have a productive learning experience in class, but also a fun and memorable time. Huy was instantly drawn to Montevideo because he had always heard that Montevideo has an amazing music program with a strong culture and a close and supportive community.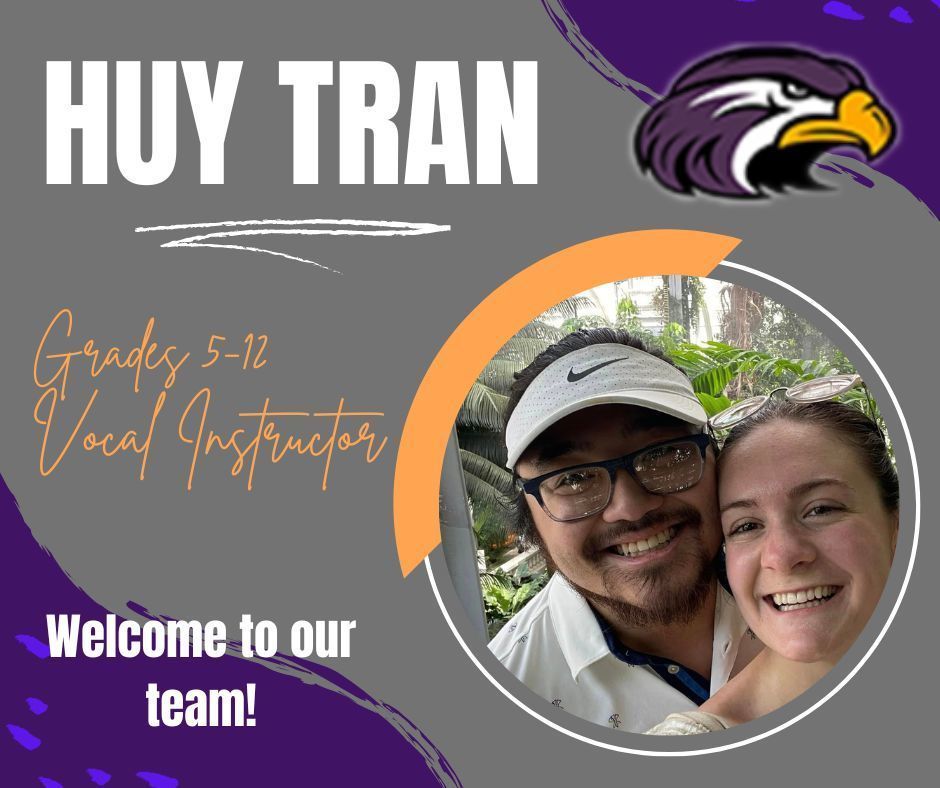 We are excited to introduce a great group of new teachers joining our team and community this year. Join us in giving them a warm Thunder Hawk welcome! Meet Taylor Knutson! Taylor will be teaching Math at the Montevideo Middle School. She is a 2018 Montevideo grad and a graduate from Augustana University with majors in Mathematics and Secondary Education. This is Taylor's first teaching job, and she is very excited to be back in the Montevideo school district! Taylor enjoys spending time with family, golfing, reading, snowmobiling, listening to country music and watching NCIS. She had a wonderful experience as a student of Montevideo Public Schools and is excited to give back to the school district and community that helped make her who she is. Taylor looks forward to getting to know all of her students and sharing her love of math with them.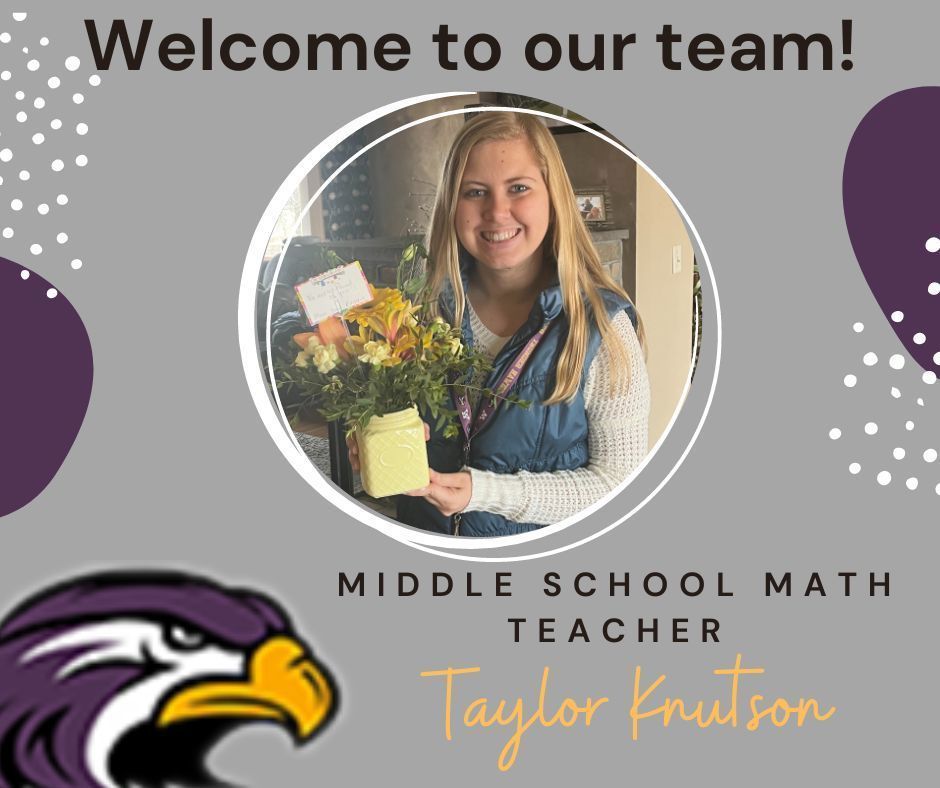 Reminder Thunder Hawk Parents: Chromebook Insurance is only needed for grades 3-12. If you have any questions, please contact your school office.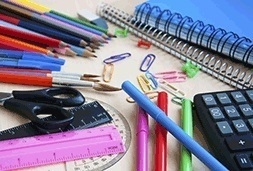 Stay updated on our Long Term Facility Plan. Find the full facility report, PowerPoint presentations and more information on the district website under Menu>District>Facility Planning. If you couldn't attend one of the Community Input Sessions in June, view this video for a recap of the input sessions held on June 9th:
https://youtu.be/z3o7xsUprc8
#ThunderHawkVision