Happy National Special Education Day to all of our amazing staff! Your support & dedication to our students is exceptional & your hard work does not go unnoticed.


Montevideo Public Schools wishes you a Happy Thanksgiving! No School November 23-25, 2022.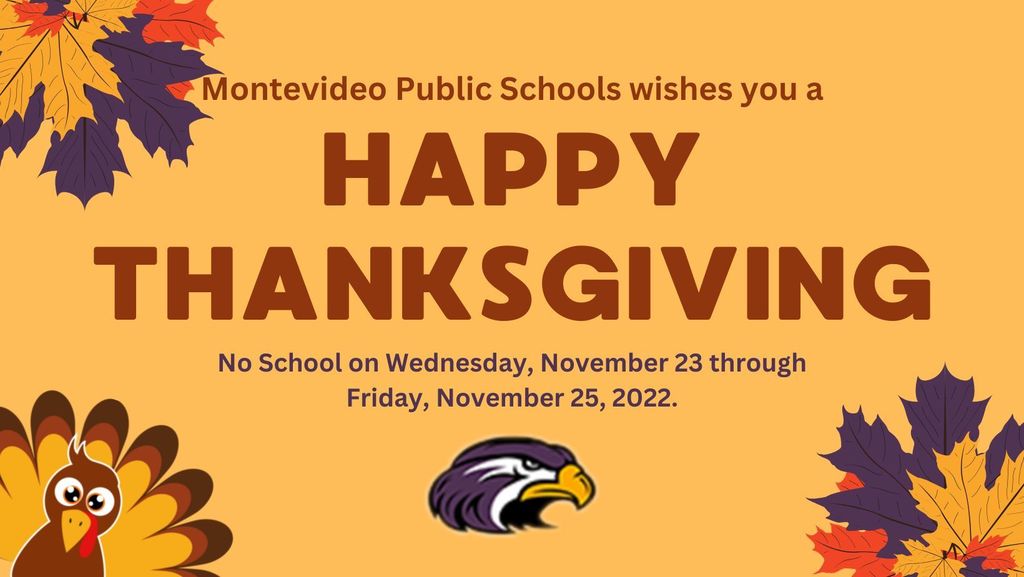 We look forward to seeing you at school conferences! Monday, November 21: 4:00-8:00 p.m. Tuesday, November 22 (no school for students): 8:00 a.m.-8:00 p.m.

Please join us tonight in the Middle School Gym at 7pm for the MMS Fall Band Concert, featuring our 6th, 7th and 8th grade bands! If you can't join us in person, please join us virtually at Thunder Hawks Live Stream:
https://youtube.com/channel/UCwsKFrXR04i3YSFuubf96Yg

Join us tonight for the Montevideo Middle School Fall Choir Concert beginning at 7:00 p.m. at the Middle School Gym. Presented by 5-8th Grade Choirs, directed by Mr. Huy Tran.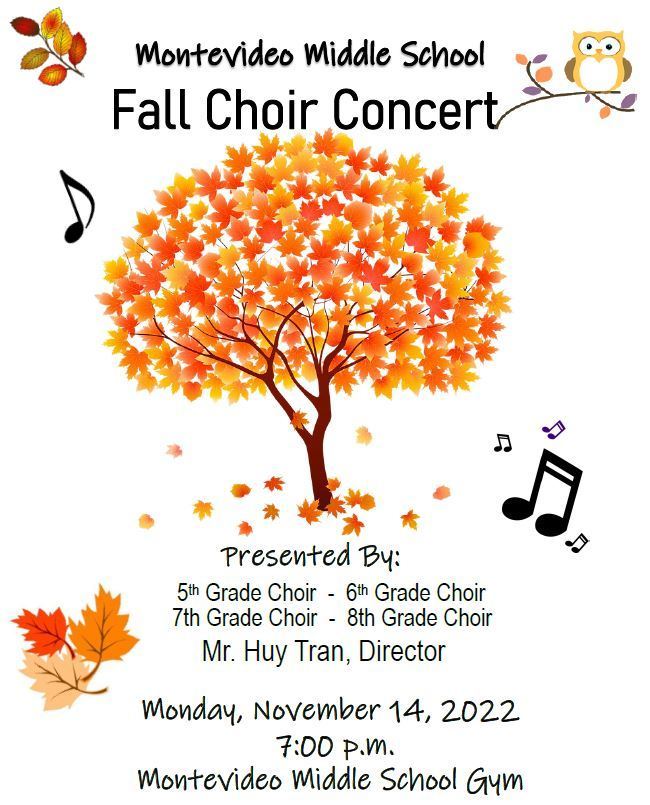 Montevideo students, families and community members ~ please take a couple minutes and check out Mr. McKittrick's Superintendent Stream about Election Day:
https://youtu.be/_h3X5nIWXm8

Change of Location for MHS Career Fair! The Career Fair is coming Monday, November 7th from 5:00 pm to 7:30 pm. for MHS students and their families. The Career Fair will now be held in the Montevideo High School Gym. Enter through the main gym doors. We hope to see you in the gym on Monday night!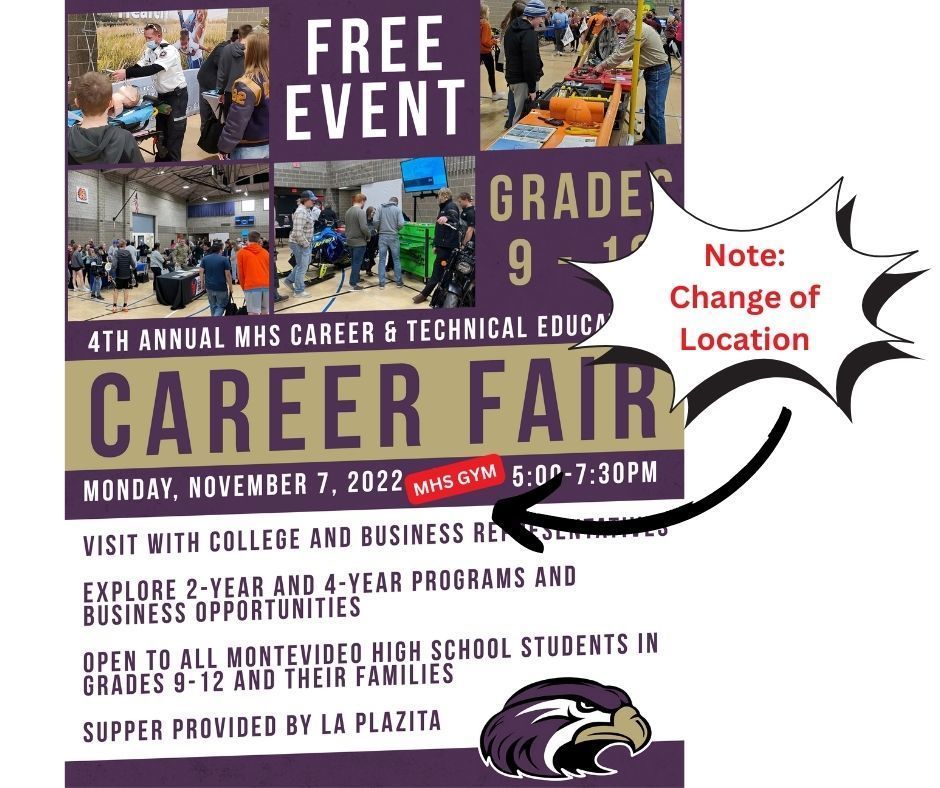 SCHOOL CALENDAR REMINDER: Friday, November 4th is an Early Dismissal Day and End of Quarter 1 for Montevideo Schools. Parents be on the lookout for conference sign-up information from your student's teacher/advisor. Early dismissal times are: Ramsey-1:15pm, Sanford-1:20pm, MHS-1:25pm, MMS-1:30pm.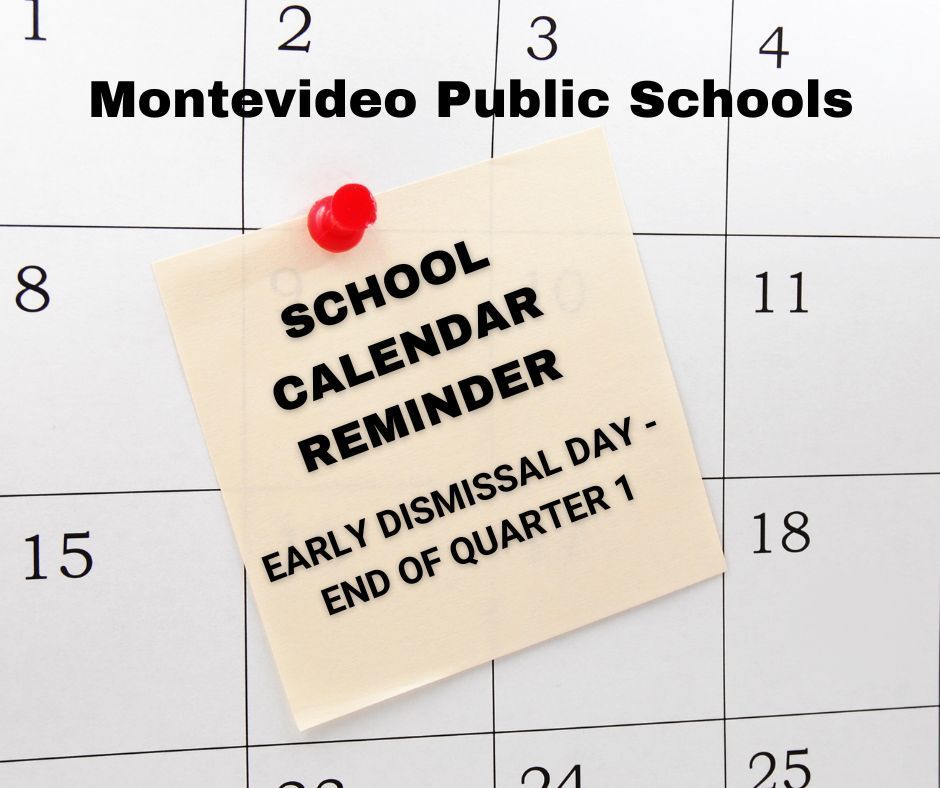 Tickets for tonight's Section playoff football game in Morris can only be purchased on-line. Tickets will not be available at the door. Here is the link to purchase a ticket:
https://www.vancoevents.com/BMCM
. Kick-off 7:00 p.m. Go, Hawks!!

REMINDER: Community survey due Monday, October 31st. Thank you for taking the time to complete the survey. We appreciate your feedback. Contact the District Office at 320-269-8833 if you did not receive a copy, need additional copies for adults in your household or have any questions.

Reminder, MPS will be hosting a Stop, Look, and Listen session in reference to district facilities tonight, October 20, at 6pm in the high school choir room.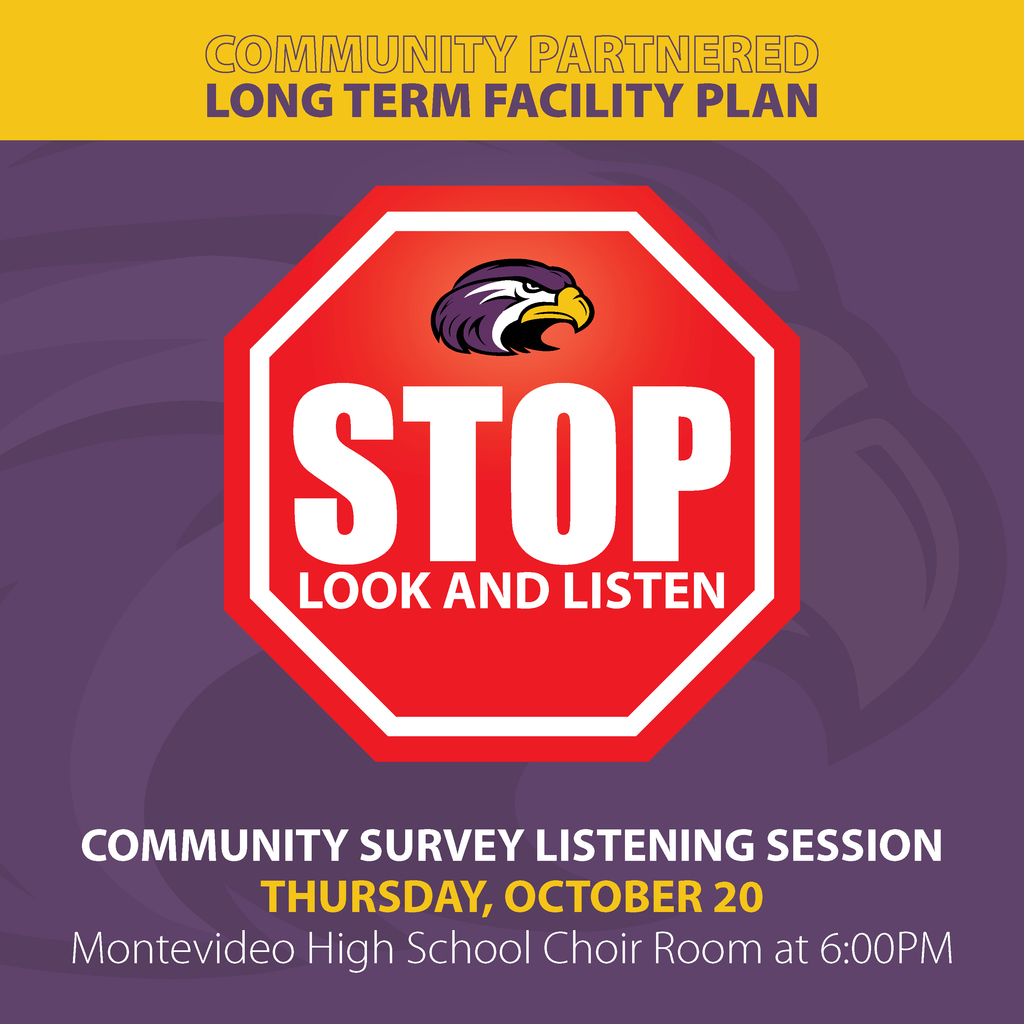 School Calendar Reminder: No school for students on October 19-21 due to Staff Development and MEA.


October is College Knowledge Month! MHS Staff Showing off their Colleges!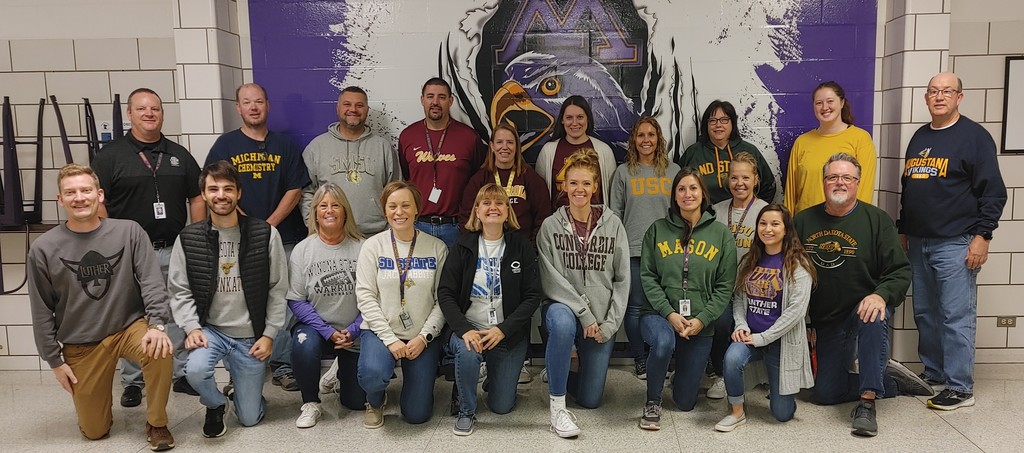 SCHOOL CALENDAR REMINDER: Friday, October 7th is an Early Dismissal-Staff Development Day for Montevideo Schools. Dismissal times are: Ramsey-1:15pm Sanford-1:20pm MHS-1:25pm MMS-1:30pm

POWER OUTAGE AT MONTEVIDEO MIDDLE SCHOOL - NO SCHOOL for students in grades 5-8 today. Telephone system is also down at the middle school. All other schools are operating as normal.

In celebration of National Custodian Day, Montevideo Public Schools would like to recognize and thank our awesome, hard-working custodial staff for keeping our schools and grounds safe and clean! We appreciate all that you do! #HawkPride