SCHOOL CALENDAR REMINDER: Friday, September 23rd is an Early Dismissal Day. Dismissal times: Ramsey-1:15pm, Sanford-1:20pm, MHS-1:25pm, MMS-1:30pm.

Happy Fall Y'all! MHS Fundraiser - Montevideo High School is raising money with all proceeds going to "Adopt-A-Family" by selling gourds at the volleyball game on Thursday, Sept 29th AND at the football game on Friday, Sept 30th. Free will donation. Bags/boxes will be provided.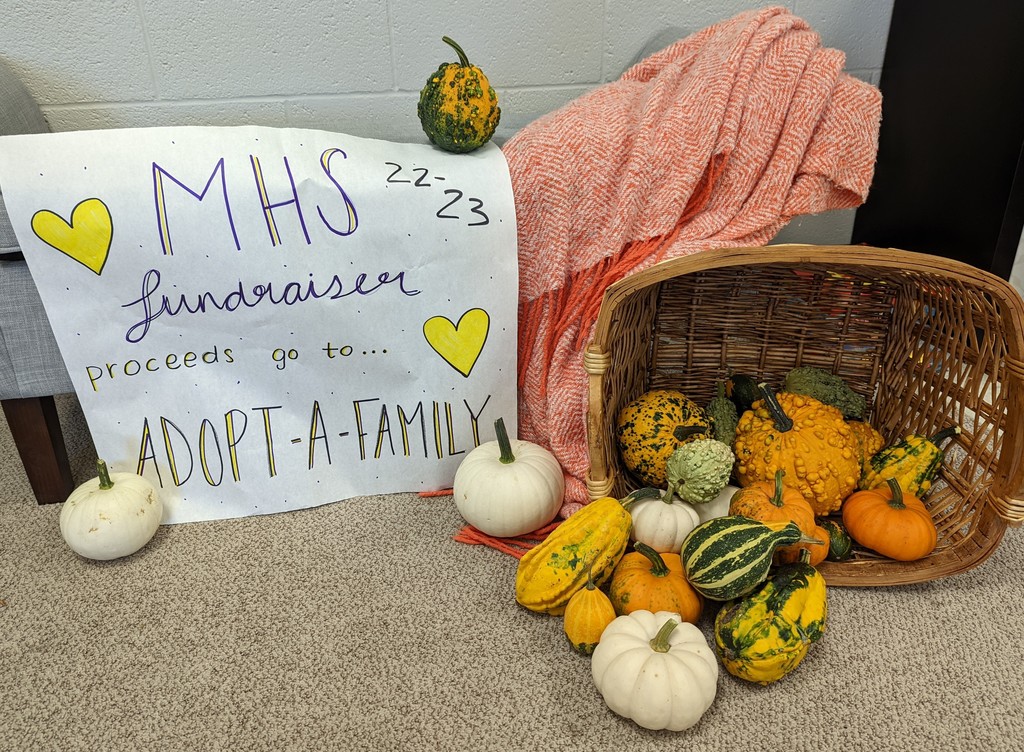 Kati Birhanzl is the third person on our staff to become a certified Trust Edge coach. Dave Vik and Vera Weber are also certified Trust Edge coaches. Trust Edge is a concept that uses 8 pillars to build positive culture in organizations based on Trust. Our administrative team has spent two years working through the "trust pillars" and our school board discusses a pillar at each meeting. Everything of value is built on Trust! Congratulations on this achievement, Kati! For more information about Trust Edge, please visit the Trust Edge Leadership Institute website at
https://trustedge.com/
or visit their Facebook page: Trust Edge Leadership Institute.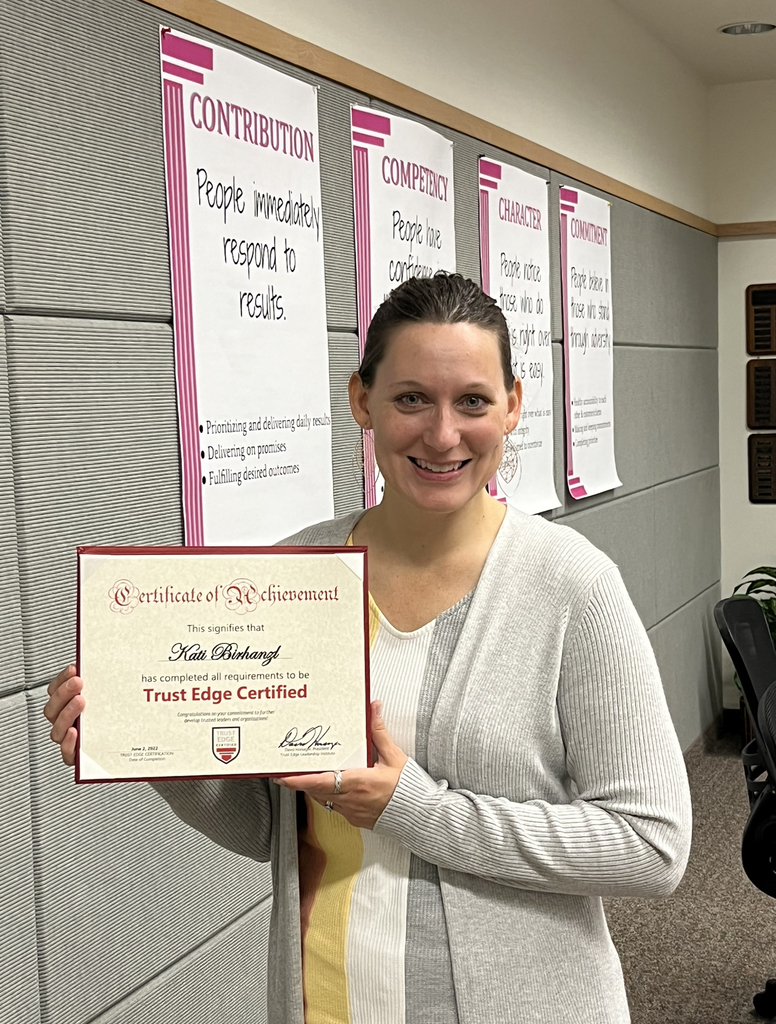 Please check out the latest Superintendent Stream with information regarding School Board resignations, appointments, and elections.
https://youtu.be/LD78exAXrDY

Meet our new teachers! Help us give Emily Ahrens, Special Education Teacher, a warm welcome to Ramsey Elementary School! Emily worked for Montevideo Public Schools as a full-time, elementary sub last school year. While attending college, she worked as a SPED Paraprofessional at the Early Learning Center in 2019-2020. She received a Bachelor's degree in Early Childhood Education and Special Education from Southwest Minnesota State University. She is the third child of five siblings. Emily and her boyfriend Cameron live in Clarkfield with their kids. In her free time, she enjoys going on walks and spending time with her family. Emily looks forward to getting to know more staff members, students and their families and getting more involved with the community. Welcome to our team, Emily!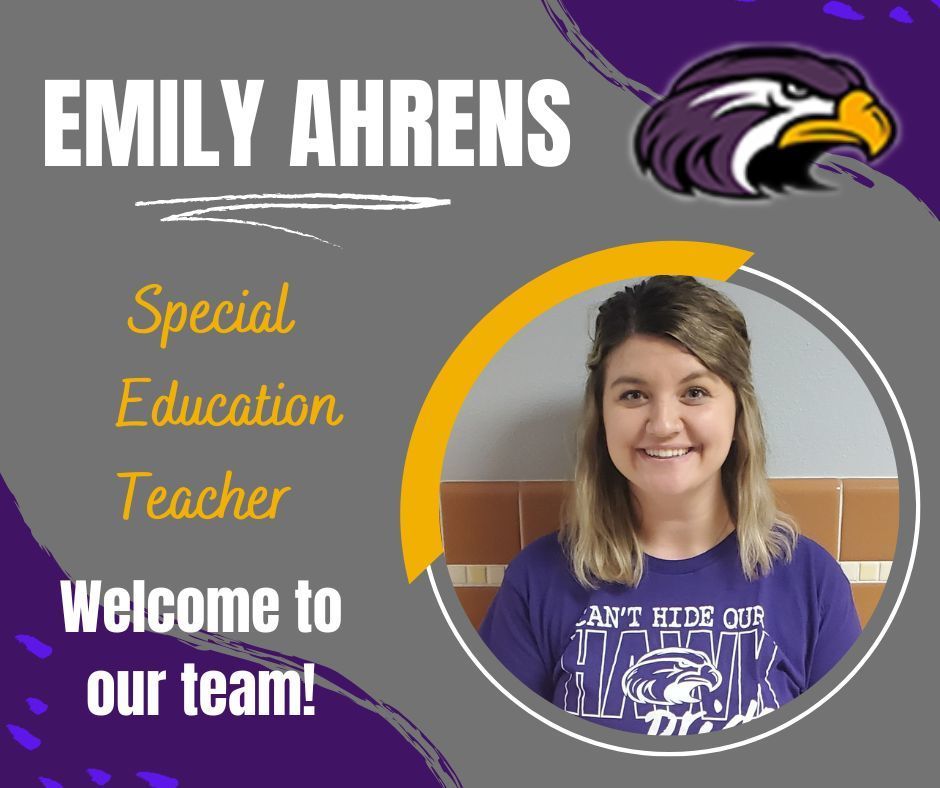 Meet our new middle school Social Studies teacher, Hilary Clemenson, and give her a warm welcome to Montevideo Public Schools! Hilary received her teaching education from Ridgewater College and Southwest Minnesota State University. This will be her 8th year in education. She previously taught at KMS High School for six years and MACCRAY High School for one year. Hilary and her family have lived in Montevideo for five years, and she is excited that she gets to work in the same town/school district where she lives and where her children will go to school. Hilary and her husband Brent have two little boys, Hudson (3) and Camden (1). In her spare time, Hilary likes to spend time with her family, read, cook and go to the lake. Hilary looks forward to meeting new people, co-workers and students, and becoming more involved in the community and school events. Welcome to our team, Hilary!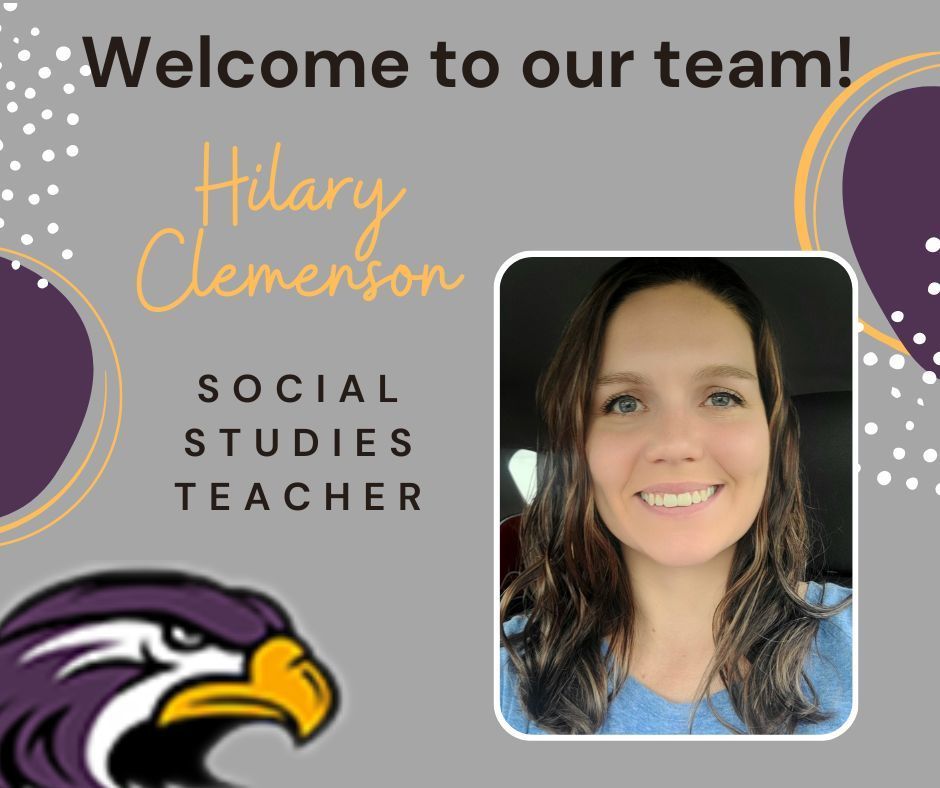 Meet our new 2nd grade teacher at Ramsey Elementary School, Kailee Sachs! Kailee is a Montevideo graduate, and she is excited to return to being a Thunder Hawk for her second year of teaching. Kailee received her degree in Elementary Education from the College of Saint Benedict. She taught at KMS Elementary School last year. Kailee and her husband live in Appleton, and they have a 2-month-old daughter and a dog. They spend most weekends at the lake enjoying the outdoors and time with family. Kailee also enjoys baking, watching movies, and spending time with friends. Kailee is looking forward to collaborating with her co-workers and creating a safe and welcoming environment for her students as they grow academically and as individuals. As a new teacher, it is important to her to build trust not only with her students, but also with their families and our community. Kailee is excited to be returning to her home town to teach and to give back to the community that she grew up in. Welcome back to Montevideo, Kailee!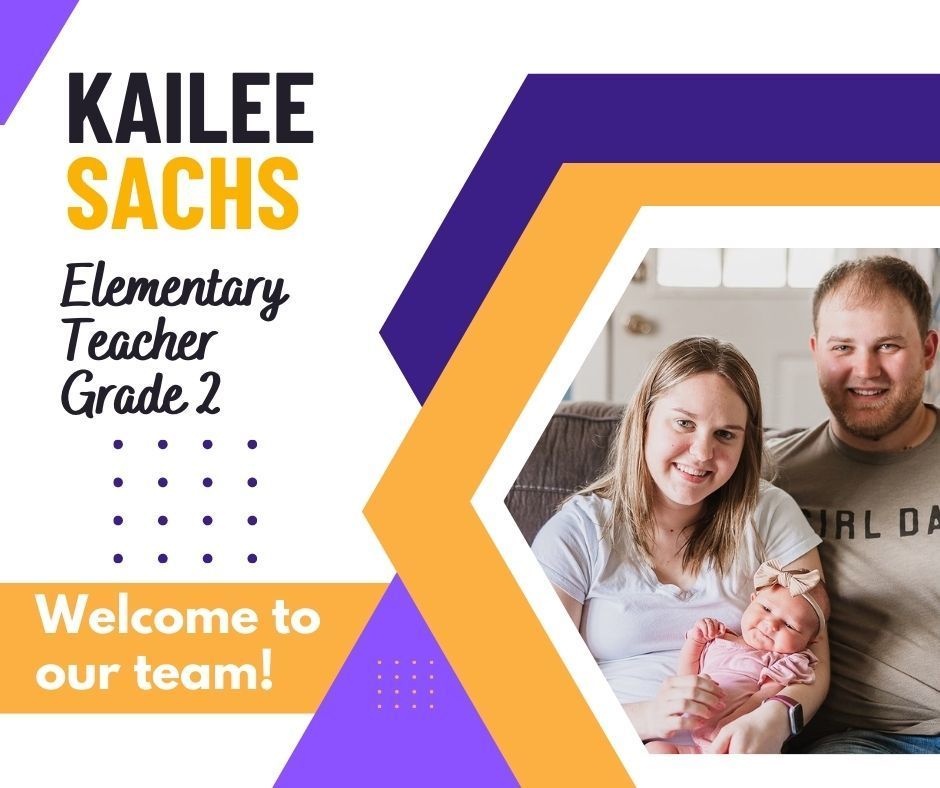 Meet our new staff! Help us give Gabby Mazer, School Counselor, a warm welcome to the Montevideo High School and the community. Gabby attended the University of Northern Iowa for a Bachelor's in Psychology with a Minor in Spanish. She attended the University of Mary for a Master's in Counseling with a concentration in School Counseling. She worked as a K-12 School Counselor in North Dakota for two years before moving to Montevideo this summer. Gabby and her husband have two dogs and a newborn baby. In her free time, she enjoys being with her family and dogs, being outdoors, reading books, and traveling. The most important thing for Gabby to accomplish this school year is to create a strong bond with both the staff and students in the school. She looks forward to being available for students to help make decisions about their future, and she is excited to be an active member of the Montevideo Public School District and the community. Welcome to our team, Gabby!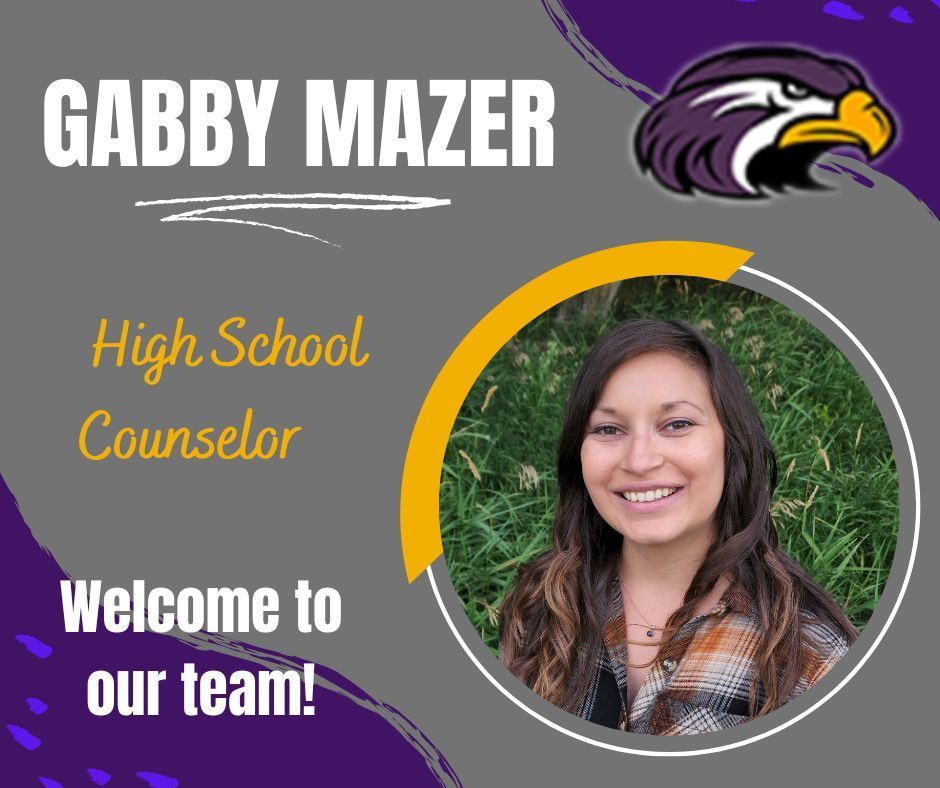 The location of the Girls Swimming and Diving meet on Thursday, September 1st has been changed to Montevideo. Go, Hawks!

Meet our Foreign Exchange Student Mads from Denmark and International Student Aitana from Spain. Welcome to Montevideo Senior High! Go Hawks!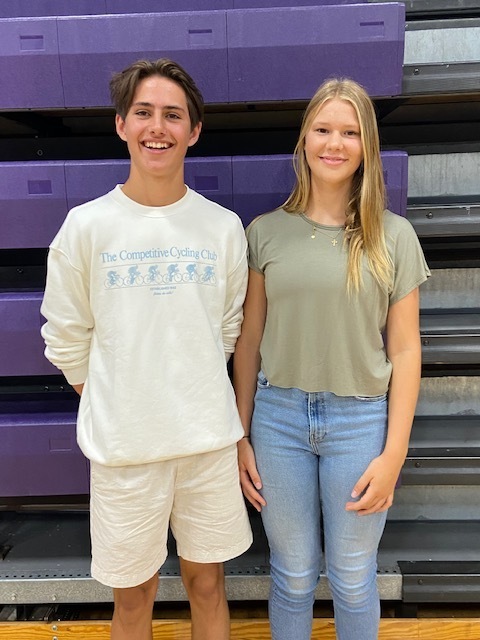 Meet our new teachers! Welcome to our team, Sarah Schimming! After a 9-year hiatus, Sarah is very excited to get back to the art classroom. She will be teaching art at the Montevideo Middle School. Sarah graduated from South Dakota State University with a degree in Art Education and Saint Mary's University with a Master's in Education. She has 19 years of experience teaching art in public schools with some years in every grade level K-12. Sarah has spent the past nine years caring for her children while teaching community education art classes, private art lessons and public art classes for kids and adults as well as being a youth and education coordinator at her church. Sarah's husband Dave teaches math at the Montevideo High School and coaches cross country and track. They have two children, AllieJane and Sam, and a Springerdoodle named Jack. Sarah enjoys home improvement and landscaping projects, working with youth at church, and spending time with her family in South Dakota. Sarah is looking forward to building relationships with her students and making art class a bright spot in their day where they learn new skills and concepts as well as more about themselves.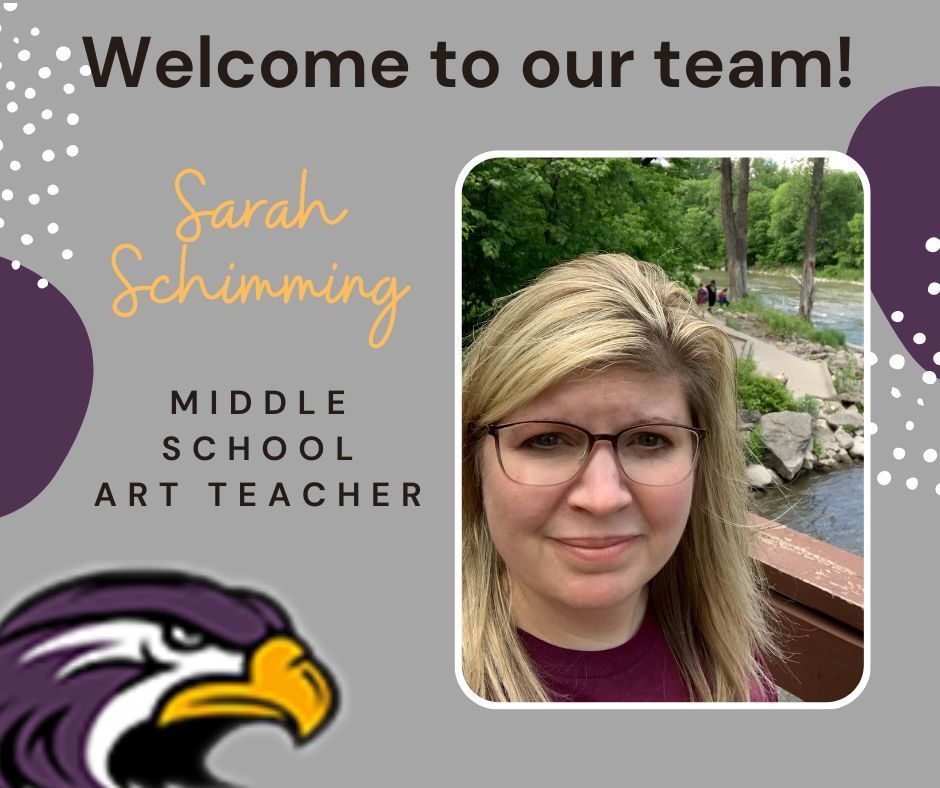 Let today be the start of something new! Welcome to the first day of the 2022-23 school year at the middle school! #HawkPride #Welcome #backtoschool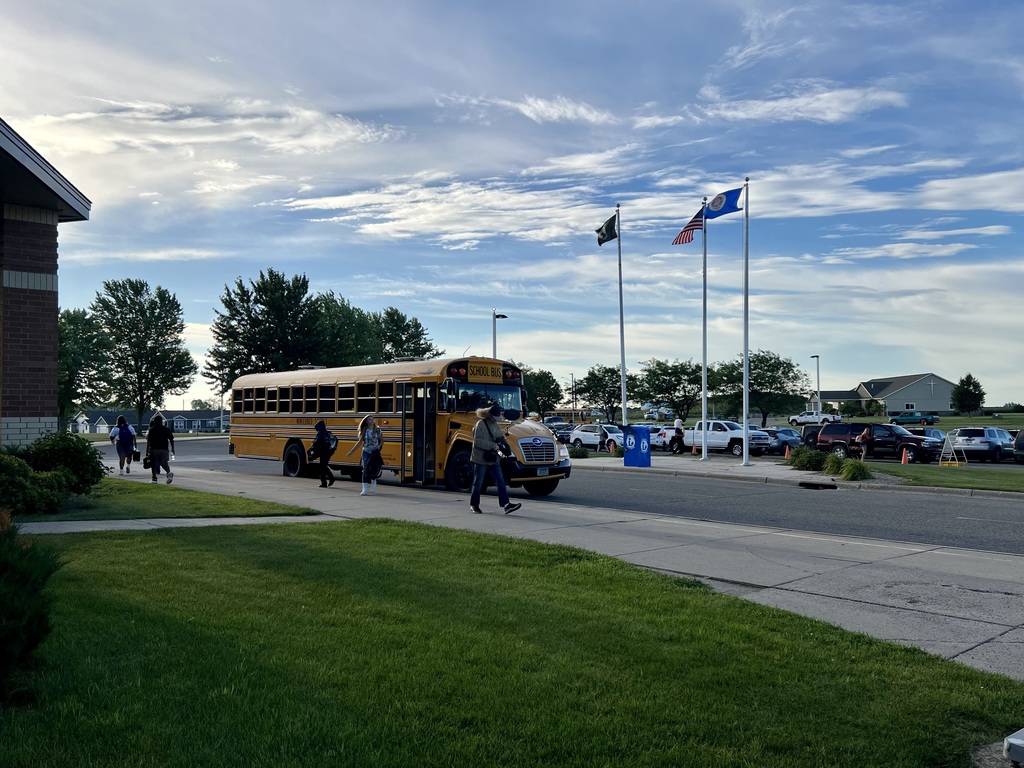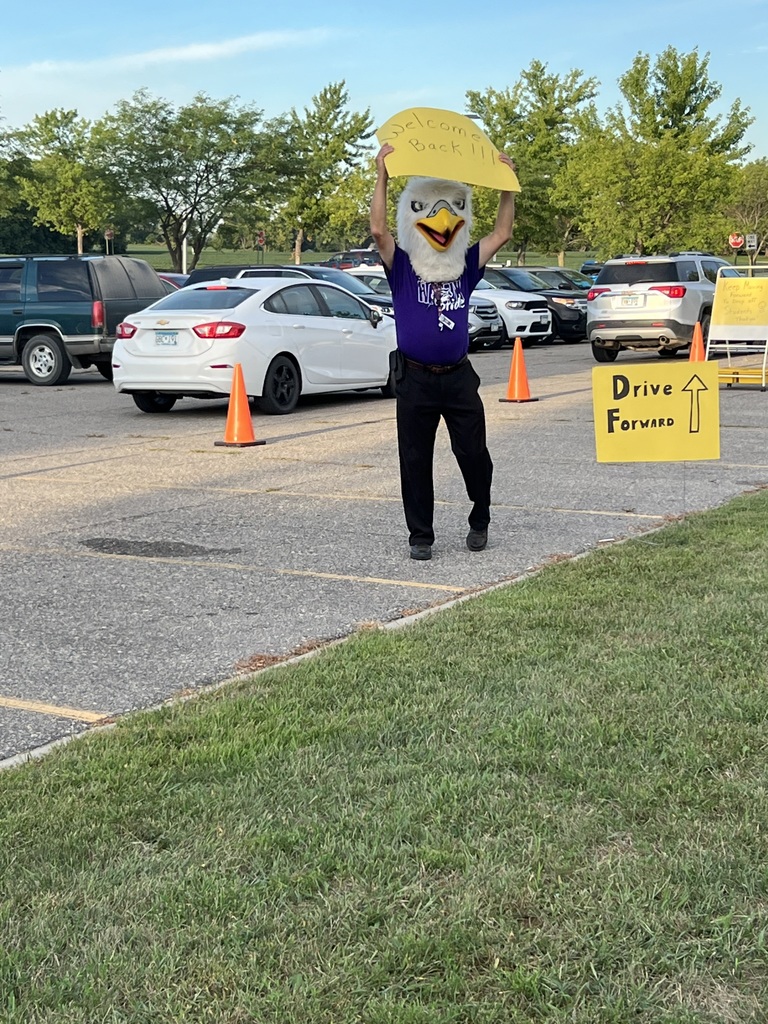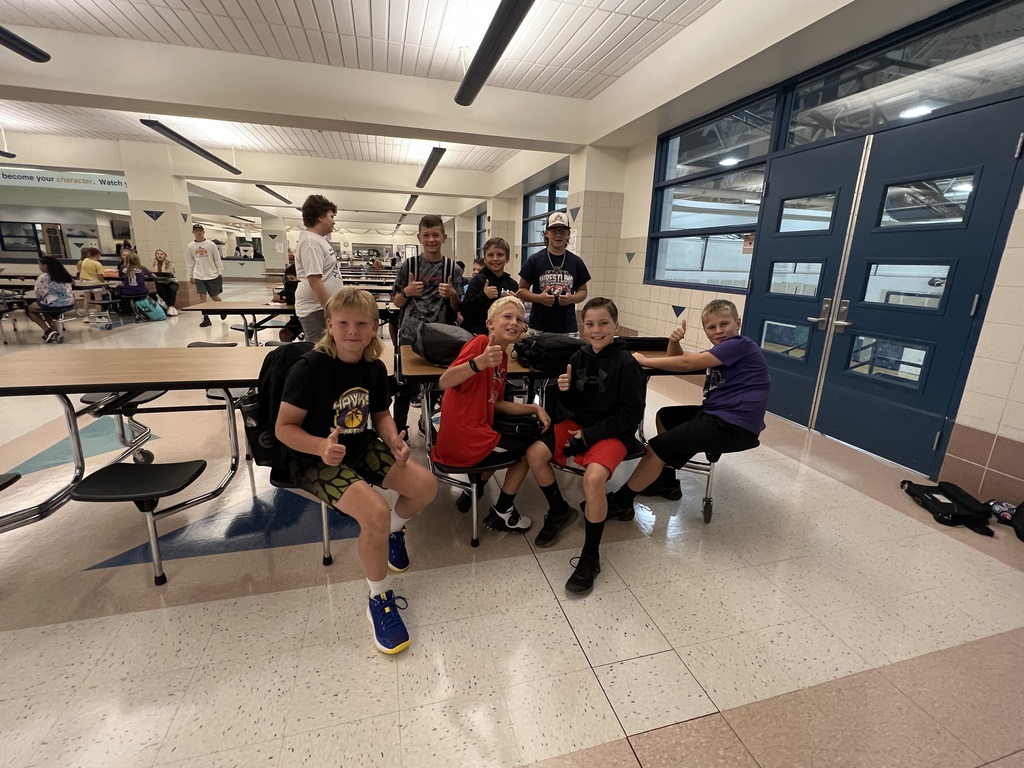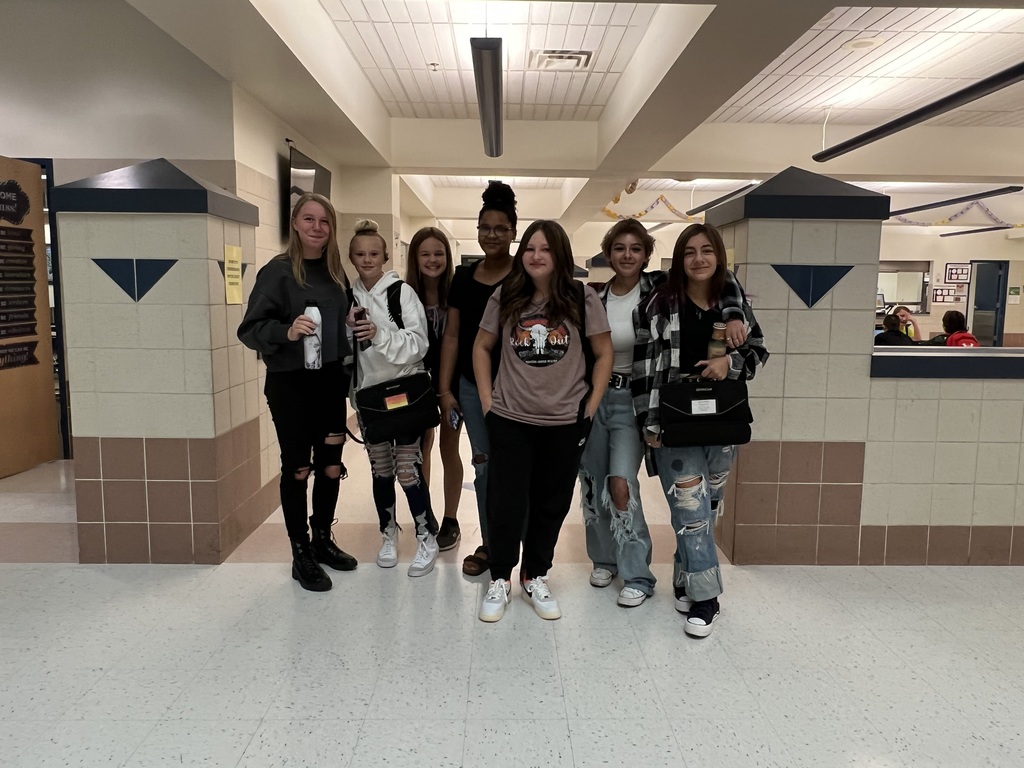 Senior Sunrise! Great way to start the 2022-23 school year!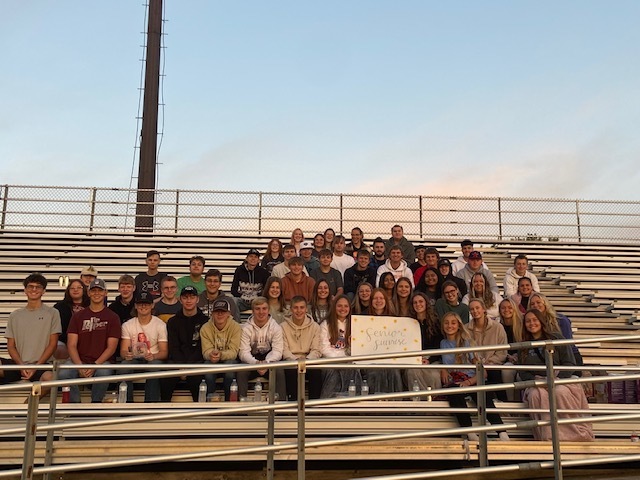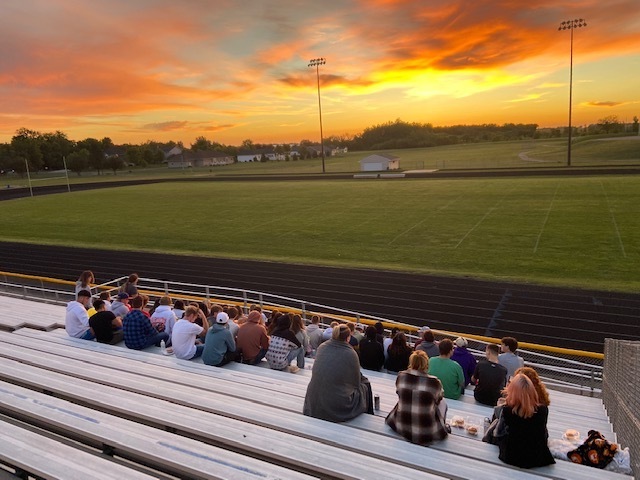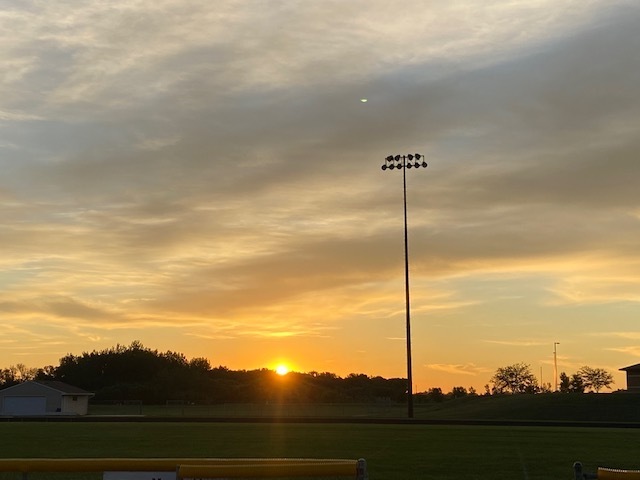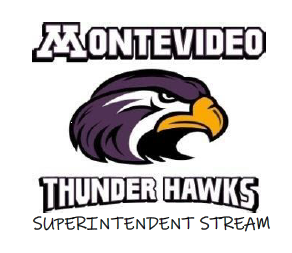 We are loving our new district app! Access documents, news updates, and even emergency notifications, right from your pocket. Download in your App Store: Montevideo Public Schools MN

Meet our new staff! Help us welcome Morgan Lenning, Social Worker at Sanford Elementary School. Morgan received a Bachelor's degree in Social Work and a minor in Human Relations from St. Cloud State University. She has been a licensed social worker in the state of Minnesota since 2016. For the last six years, Morgan worked at Chippewa County Family Services providing support and case management services to families through a variety of programs. She loves working with kids and is looking forward to being with students on a daily basis and building relationships with them. Morgan is excited to be able to play an active role in working with the children and families in the school district and community. Morgan and her husband have a 9-month-old baby boy and two dogs. Her favorite thing to do is spend time with her family, and she enjoys gardening and being outside. Welcome to our team, Morgan!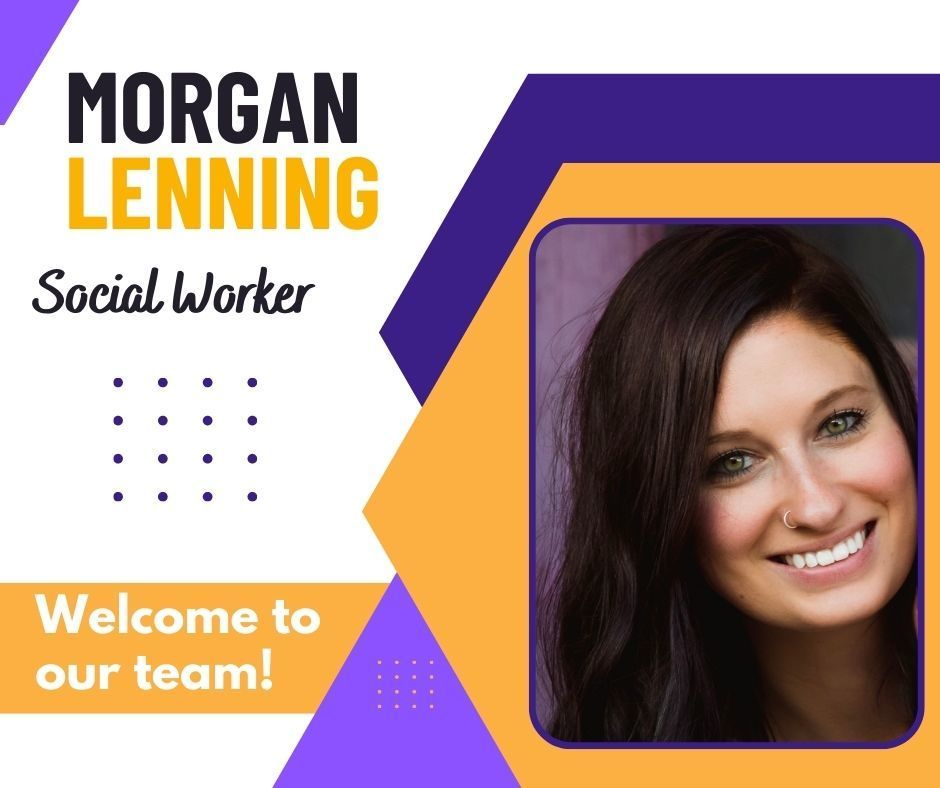 Meet our new teachers! We are happy to introduce Kylee Heurung, Health/Physical Education/DAPE teacher at the Montevideo Middle School and JV assistant volleyball and JH girls' basketball coach. Kylee is from Brainerd, Minnesota and she loves the outdoors. She enjoys spending time with family and friends, hiking, traveling, watching movies, playing sports and board games. She graduated from Mayville State University with majors in Health and Physical Education, minors in Developmental Adaptive Physical Education and Coaching. Kylee was drawn to Montevideo's welcoming atmosphere, and she is looking forward to building strong connections and relationships with students, staff and the community. She is excited to begin her teaching and coaching career in Montevideo and help teach students how to live fun, healthy lifestyles. Welcome to our team, Kylee!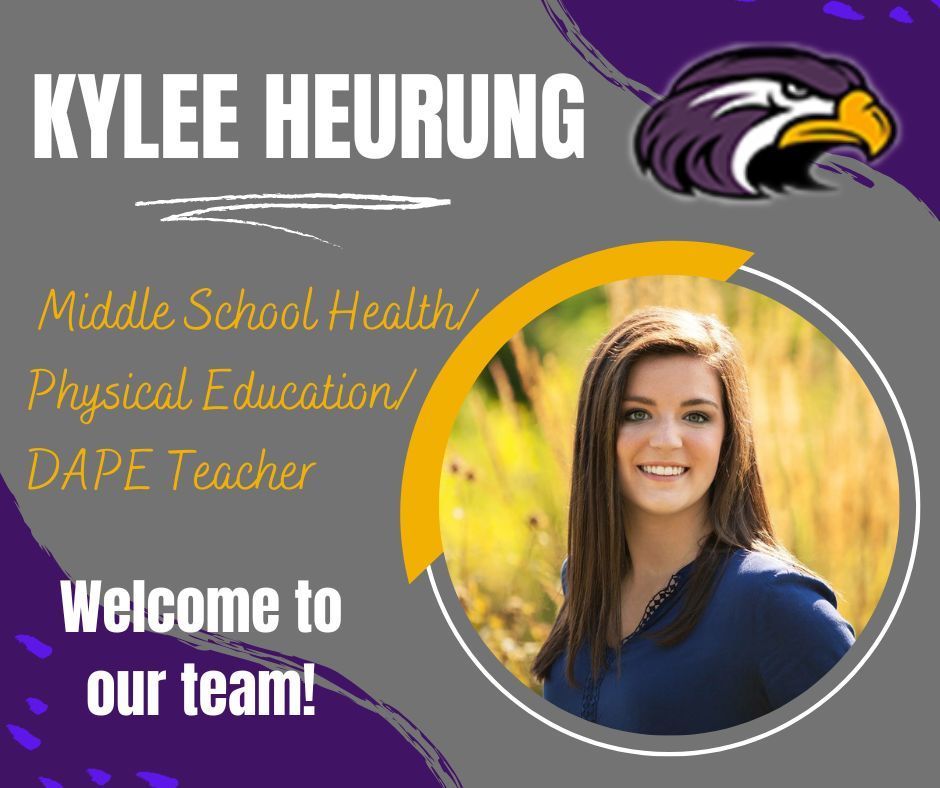 We are excited to introduce a great group of new teachers joining our team this year. Help us in giving them a warm Thunder Hawk welcome! Trisha Suchanek will be teaching 2nd grade at Ramsey Elementary School. She attended Bemidji State University and received a Bachelor's degree in Elementary Education and received her Master's in Education through Walden University with an emphasis on Instruction, Curriculum and Assessment. Trisha taught kindergarten at MACCRAY Public Schools the last five years. She is a Montevideo graduate and is very excited to be a Thunder Hawk again and to be coaching the JV girls' tennis team this fall. Go Hawks! Trisha and her husband Zach live in Montevideo, and they have two daughters Paisley and Wren. In her free time, Trisha loves to spend time with family, and she enjoys playing tennis, camping, baking and fishing. Trisha looks forward to teaching a new grade level, connecting with her students, gaining new skills as an educator and working with a great team of teachers.

Congratulations to Early Childhood Special Education teacher, Connie Fragodt. Connie is MONTEVIDEO TEACHER OF THE YEAR! A well-deserved honor for a wonderful teacher. We are so happy for you, Connie! #HawkPride #teacheroftheyear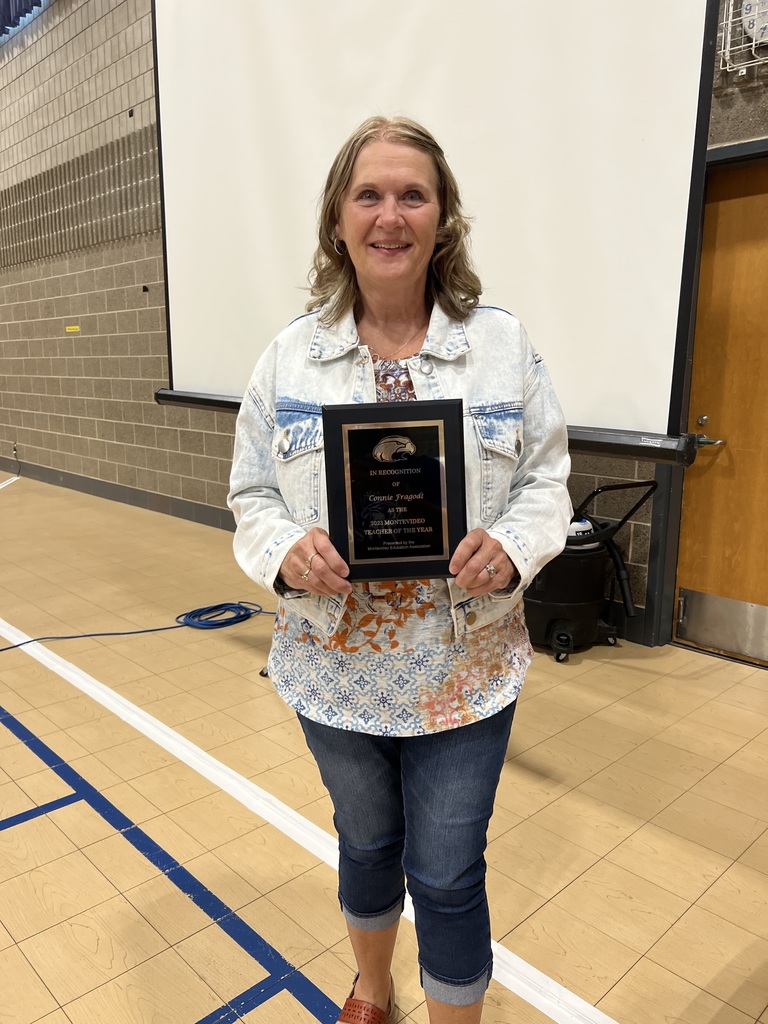 Welcome back, Thunder Hawk staff! Here's to us and a great school year ahead!